Geological strolls in Paris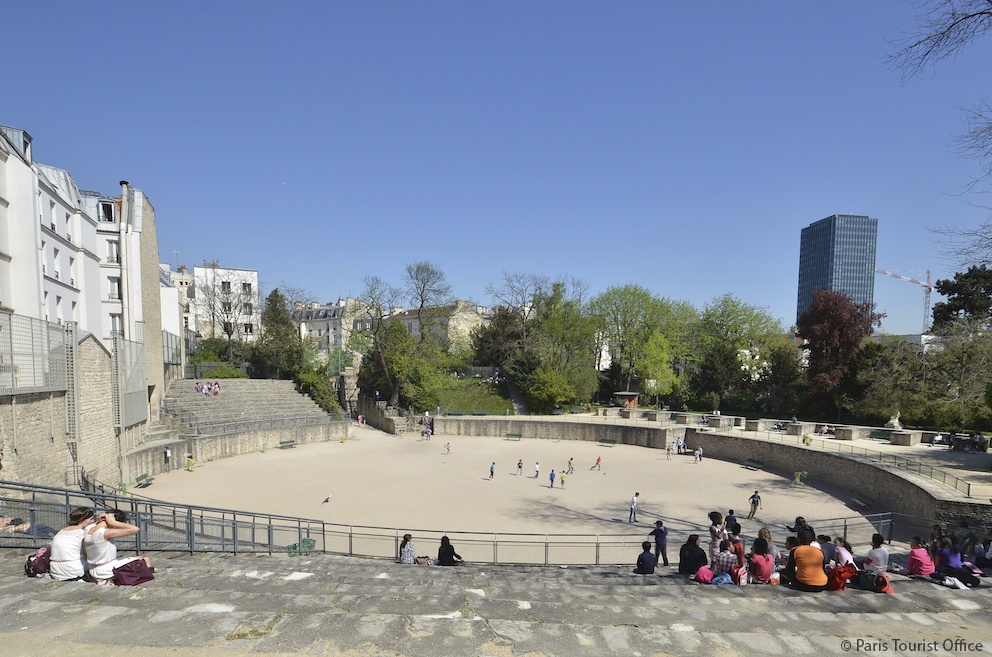 We are proposing two geological strolls in Paris. During these strolls we will present building stones, geological context of the city, historical anecdote and of course we can see some exemple of use of the Lutetian limestone also call "la pierre de Paris".
We will distribute booklet to the participants.
Visit at IPANEMA' SOLEIL synchrotron' Saint Aubin' Paris Region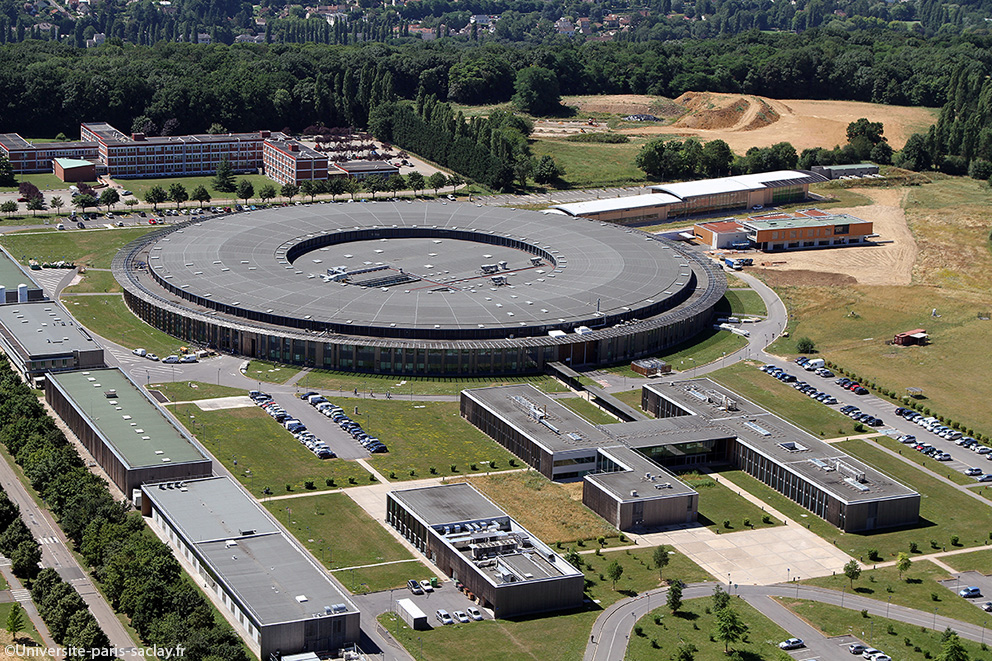 IPANEMA is a centre for the development of advanced methodologies of material characterization in palaeontology, archaeology, palaeoenvironments, and cultural heritage, and to support synchrotron research through external users hosted on the platform. The visit will consist in detailed explanations of the IPANEMA facilities and of SOLEIL synchrotron beamlines.
Field trip to underground quarries at Meudon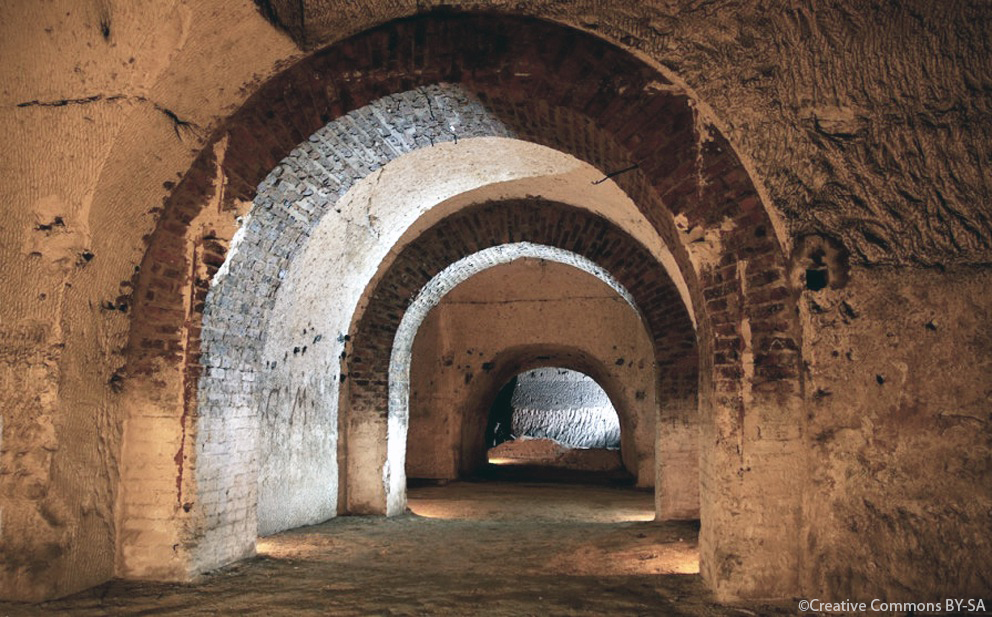 The excursion will visit the underground quarries of Meudon, in the suburbs of Paris, where the Late Cretaceous Chalk started being exploited in the 18th century. The late Campanian Chalk has yielded invertebrate and vertebrate fossils described, among others, by Cuvier and by Hébert. The Chalk beds also show interesting sedimentological (flints), tectonic and karstic features. Also visible in the quarries is the basal Eocene Meudon conglomerate, which has yielded an important vertebrate fauna.
Visit of the "Centre de Recherche pour la Conservation des Collections"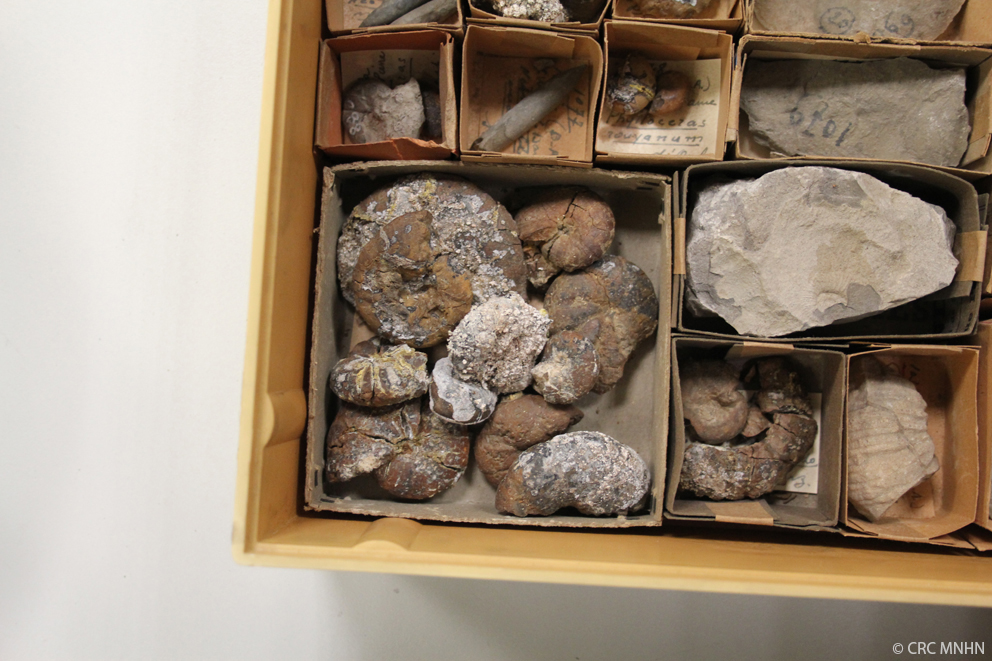 The CRCC is specialized in the study of alteration processes involved on patrimonial objects, including the vast array of natural history items housed at the MNHN, with the aim of improving conservation practices. Different types of material under study (graphic documents, photographs, leather, parchment, fossils, etc.) will be presented, as well as artificial ageing procedures.
The Cenozoic of the southern Paris Basin
This field trip will allow you to discover the Geological Sites of the Essonne National Nature Reserve, which was created in 1989 to preserve the Stampian (= Rupelian) stratotype.
The trip will include a visit of this stratotype, described by Alcide d'Orbigny (1852), and the Essonnian landscapes from the cave engravings of the Mesolithic period to the Barbizon school of painters (impressionists), in the Fontainebleau forest.